Archive for the 'General' Category
You are currently browsing the archives for the General category.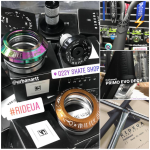 新款 UrbanArtt 滑板車配件現已上市!O22Y現貨發售。
Fresh & yum 👅 ⚡️
UrbanArtt new product in stores 
 Cop or Drop.
—
First try for the only and premium new Primo EVO deck
@caleb__tse @sajibinsanity
MGP Juzzy Carter 簽名款底板到貨!
由Juzzy Carter 親自設計及測試,經過一年時間測試改良終推出市場,
板闊5寸長22寸,是MGP第一款專為街頭而設底板。
5″ Wide x 22″ Long
6061 Aluminium – T1 & T6 Heat Treated
Closed Dropouts
New Scalloped 3D Forged 84 degree MFX DownTube
110mm MFX Blitz Brake
Quad Channelled Profile
Comes with Rear Axle and Spacers
Juzzy Carter Signature Graphic
Solid Footplate Pre Gripped
Internally Fluted Extrusion for Weight Reduction and Increased Strength
CARBON FADE T BARS
RIDE858 Carbon Fade T Bar
高27寸 闊24.5寸
重量只有850grams (0.85lbs)
Ride858 專利的I-Beam技術,再次提高了在正常鋁條上容易彎曲的區域的強度。
暫時是市場上最高最堅固的鋁合金把手。高闊兼備,仲要好輕又夠硬。
Price: HKD$1,280.00
27" high x 24.5" wide with no clamp slit
34.9MM Diameter
3K carbon fibre
Wrapped 6061 T6 heat treated
Internal horizontal tube reinforcement for extra strength
Withstands impact greater than standard bars
Weight: 850grams (0.85lbs)
–
Call/WhatsApp/WeChat: +852 90472110
新款澳洲Ride858 TALON花式滑板車,底板闊4.72寸,配120mm輪子跟ABEC 9軸承。
推廣優惠:HKD$1,880.00
凡在O22Y購買均享有一年原廠保養。
新款 Ride858 High Roller 專業滑板車,現正式登陸香港,
凡在O22Y購買均享有一年原廠保養。推廣優惠:HKD$2,680.00
Ride858 專業花式滑板車,由職業選手; Chandler Dunn,Jackson Bartlett,Josh Newbert 和 Kal Chandler 設計及測試,
High Roller Scooter 配上IHC compression和鋁合金把手,以減輕車重,120mm Slik Rik 輪子, ABEC9 Bearings, 配以高拉力鋼螺絲,鍛造合金叉和Oversize double clamp.
Deck:W 120mm(4.72″) L 520mm(20.47″)
Bar:W 580mm(22.84″) H 660mm(26″)
Weight: 3.7kg(8.15 lbs)
Call/WhatsApp/WeChat: +852 91874500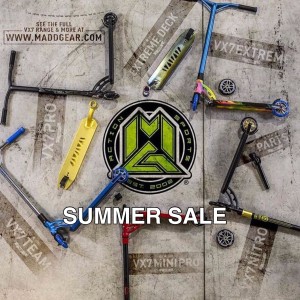 SUMMER SALE! 夏季優惠
全線 UrbanArtt 花式滑板車組件7折優惠, MGP 滑板車及配件9折優惠。
All UrbanArtt stock is 30% off now!! MGP Scooter & Parts is 10% off.

Call & WhatsApp: +852 91874500
WeChat: o22yshop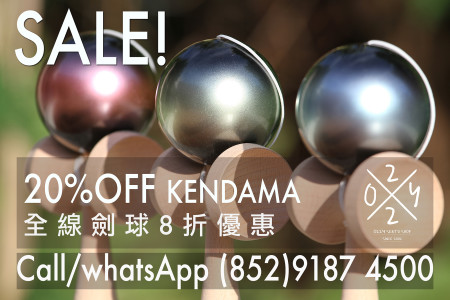 清貨優惠!SALE! #CLEARANCE
由即日起全線劍球8折優惠。
20% Discount on all Kendama, starting from today.
部份優惠如下>
大空日本協會競技型:$134.00
大空銀河系列:$160.00
大空櫻花系列:$176.00
大空Premuim White : $200.00
大空Premium Gold:$208.00
大空櫸木:$208.00
大空Street Black:$224.00
大空太陽24cm:$680.00
大空太陽(L)33cm:$1,200.00
KC Winner4 : $120.00
KC Basic : $80.00
Call/WhatsApp : (852)9187 4500
WeChat : o22yshop