Archive for the 'Event' Category
You are currently browsing the archives for the Event category.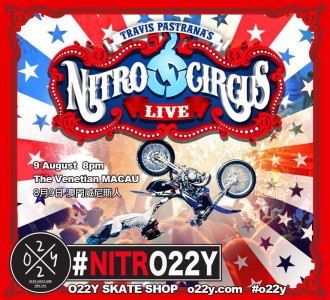 "玩命極限現場秀"將於8月9日星期六在澳門威尼斯人演出,
於Instagram上轉載此照片及關注 @o22yskateshop, 加井號 #nitro22y
即有機會贏取門票、T-Shirts,帽子和皮帶扣等禮品。
Win a Nitro Circus Live show ticket, show date on 9th Aug 8pm in Macau.
Free tickets, t-shirts, hats and belt buckles.
Repost this picture and follow @o22yskateshop on Instagram, then hashtag #nitro22y
KIA WORLD EXTREME GAMES 2014 Inline Street Final.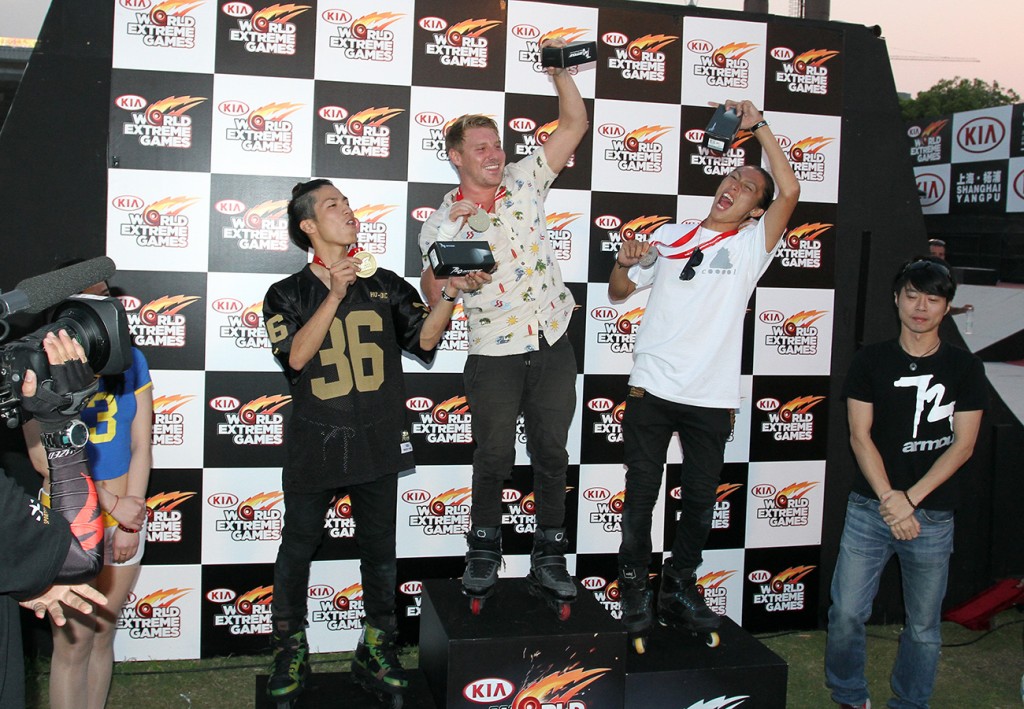 1st – CJ Wellsmore, 2nd – Soichiro Kanashima, 3rd – Yuto Guto
—-
CJ Wellsmore winning run>
Christmas Party – Real Street JAM 2013 edit by ABC Studio.
Thanks to all our sponsors and everyone support the event, see you guys next time.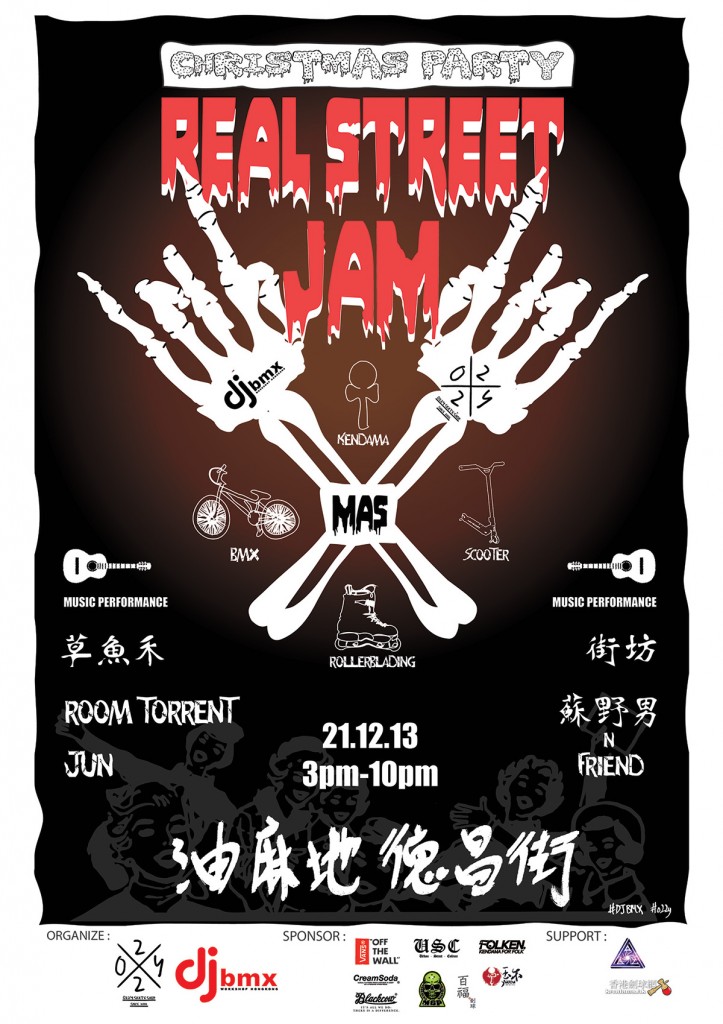 Christmas Party – Real Street JAM 2013
街頭文化,聖誕狂歡音樂派對!
比賽內容:BMX, Scooter, Rollerblading, Kendama(劍球)
表演單位:草魚禾、JUN、蘇野男& Friend、Room Torrent、街坊
Date(日期): 2013-12-21
Time(時間): 3pm
Place(地點): DJBMX/O22Y, TAK CHEONG STREET, YAU MA TEI(九龍油麻地德昌街DJBMX/O22Y)
Organized(主辦): O22Y, DJBMX
Sponsor(贊助): Vans, Maddgear, CreamSoda, RedBull, Folken, PakFuk, Yumu
Support(支持): PLAY Magazine, ABC Studio, Kendama.hk
Rundown>
1200 – Setup
1300 – Registration(登記)
1500 – JUN Acoustic Live
1530 – Kendama(劍球) Battle
1630 – 蘇野男 & friend Live
1700 – Scooter Jam
1800 – Room Torrent Acoustic Live
1830 – BMX Jam
1930 – 草魚禾 Live
2000 – Rollerblading Jam
2100 – 街坊(TBC)
2130 – Awards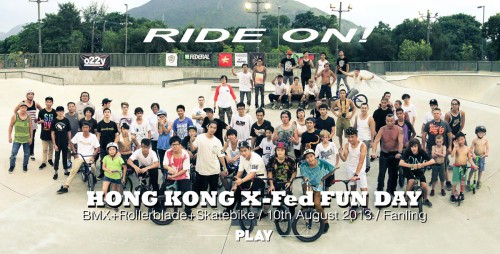 PLAY運動雜誌9月號13期,將有專題報導 "X-Fed極限運動同樂日"
包括BMX, 花式滑板車及特技直排滑輪的賽事,記住買返本啦!
X-Fed Fun Day 2013 report coming soon on PLAY Magazine issue 13,
there will be special reports "X-Fed Fun Day" events, including BMX, Scooter and Rollerblading.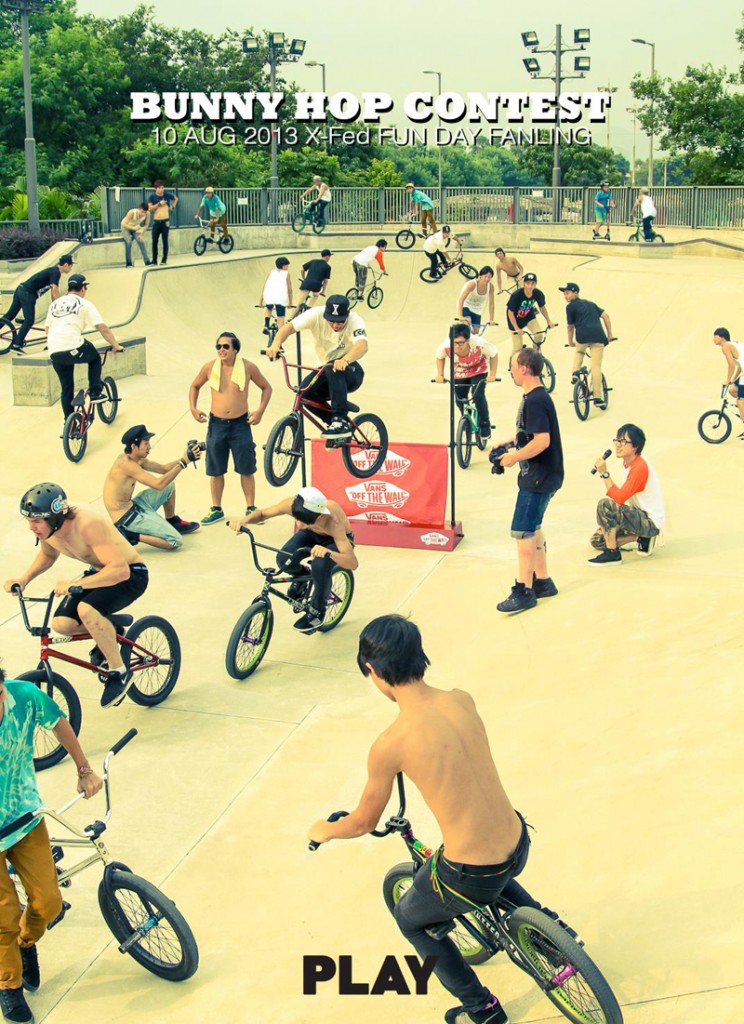 2013.8.17-Macau trip for the Nitro Circus Live Show


The Nitro Circus Live Show in Macau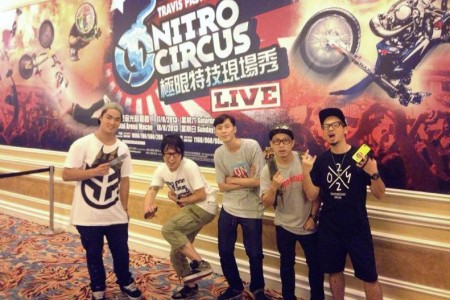 We are ready for the show!!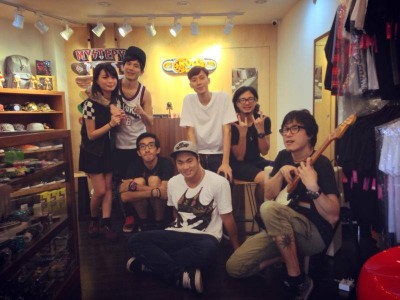 Massive thanks to Hin & Ssan from Roll Shop for looking after us.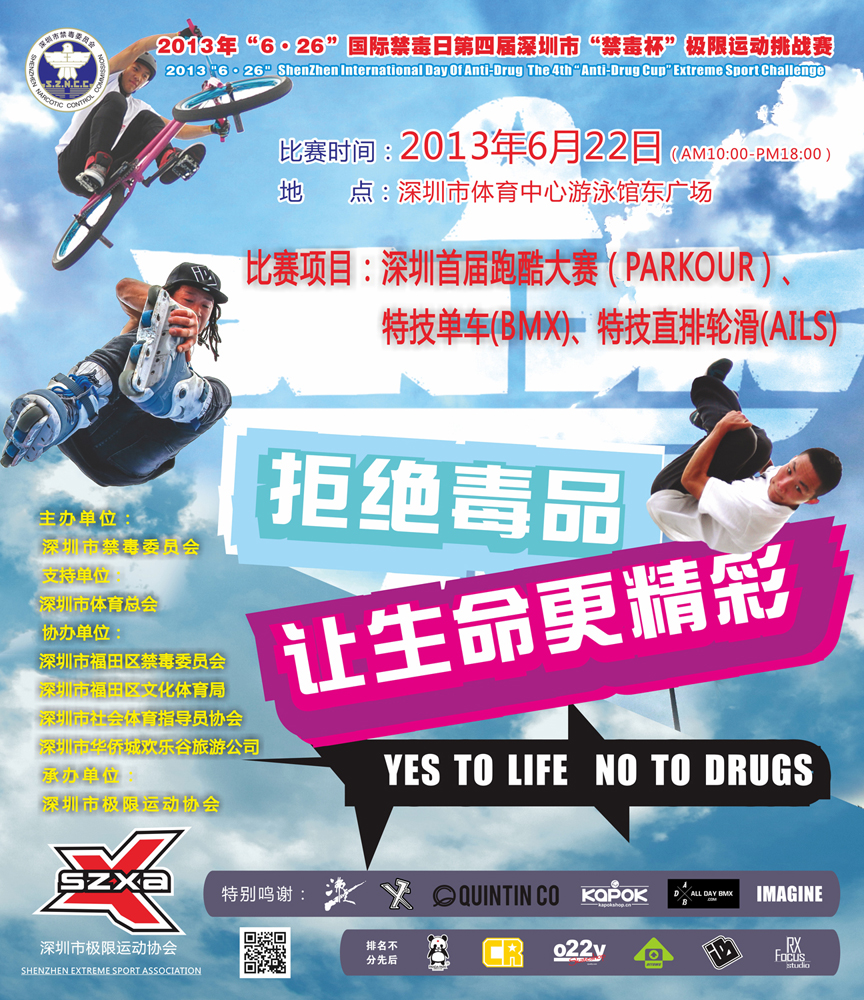 2013年國際禁毒日第四屆深圳市"禁毒杯"極限運動挑戰賽
比賽時間:2013年6月22日(星期六)(AM10:00-PM18:00)
地點:深圳市體育中心游泳跳水館東廣場(福田區筍崗西路深圳市體育館旁)
比賽項目:Parkour、Freestyle BMX、特技直排滑輪(AILS)
表演項目:Parkour、Freestyle BMX、特技直排滑輪(AILS)
—
第一名:獎金¥2000元+獎牌+證書+獎品
第二名:獎金¥1000元+獎牌+證書+獎品
第三名:獎金¥600元+獎牌+證書+獎品
第四名:獎金¥400元+證書+獎品
第五名:獎金¥300元+證書+獎品
第六名:獎金¥200元+證書+獎品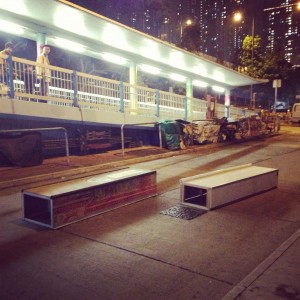 Grind Box session, thanks DJBMX for the other grind box.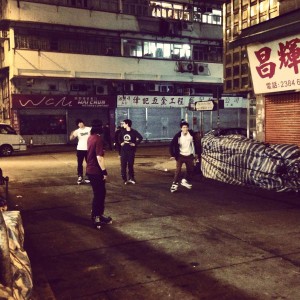 Grind Box session start 開始!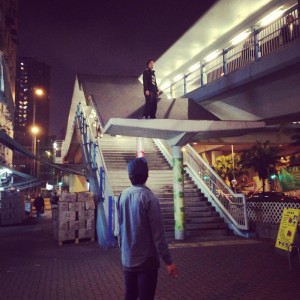 Alex try to drop down. Alex嘗試從天橋頂跳下
Here is the quick edit from Tom Cheng.