Archive for the 'Videos' Category
You are currently browsing the archives for the Videos category.
Alex Buffery – Flat bar session@Fanling
Film: Alan Mak
One Day Edit – Alex Buffery(MGP HK) -@Tsing Yi Skatepark
Film: Alan Mak
Christmas Party – Real Street JAM 2013 edit by ABC Studio.
Thanks to all our sponsors and everyone support the event, see you guys next time.
Nice clip from @Ms_janjan
Shooting & Edit by @gloriatangtsztung
Thank you for support Hong Kong rollerblading!
#girlswhoskate #bladies #loverollerblading #ms_janjan #jennadowning
O22Y Spnsor rider, Alex Buffery – Air @ Morse Park(摩士公園)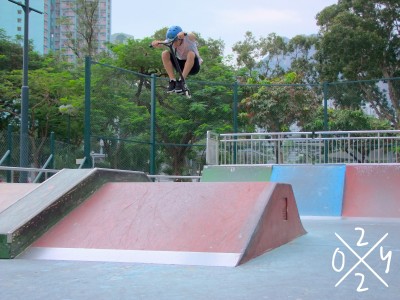 Ryan Williams – My MADD Life in Hong Kong Video
Filmed/Edited – Ricky Johnson
Ryan Williams 在香港 tour 期間所拍攝的影片,雖然我們只有短短的4天時間,
當中還有表演和宣傳及比賽… 在此期間還要爭取時間去走街拍攝影片,
非常感謝 MaddGear 的全力支持,還有我們 O22Y Crew 的各位, Casi Ng, Alex Buffery..
沒有你們這影片將不會完成。
Thanks to Madd Gear – MGP Action Sports for giving us a good opportunity
to work with you guys and make it happen!!
-Alan Mak
【壹週刊 – 死直七年 X-Gamer破繭重生】
壹週刊1231期專題報導 O22Y 對極限運動的狂熱和本店的經營過程。